INTRODUCE
When you're lost in a new place, it's important to know how to ask for help.初めての場所で道に迷ったときに、助けを求める方法を知っていることは大切です。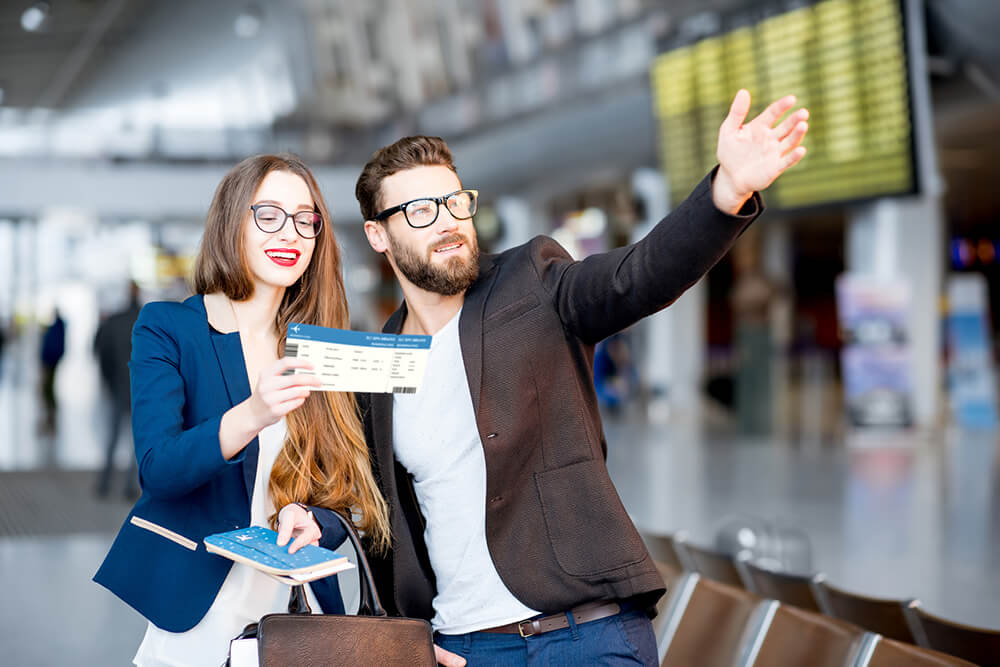 PRESENT
STEP A VOCABULARY
I. Listen and repeat.聴いて、リピートしましょう。
| | |
| --- | --- |
| turn left/right左/右に曲がる | go straight真っすぐに進む |
| take the stairs階段で行く | pass the [thing][物]を通り過ぎる |
| go up/down the escalatorエスカレーターで上る/下る | go to the [ordinal number] floor[序数]階に行く |
II. You're in your bedroom. You want to go to the road outside of your house/apartment. Which of the actions above will you do to get there?あなたは、今ベッドルームにいます。ベッドルームから家の外に出るには、上記のうち、どの行動をとりますか。

III. Practice reading the words.単語を読む練習をしましょう。
/ʊə/

/u/

tour

ツアー

food

食べ物

poor

貧しい

root

根

moor

荒れ地

mood

気分・ムード
STEP B GRAMMAR TIP
Use imperatives to give orders.
命令法を使って、指示をすることができます。
Imperative sentences use the dictionary form of the verb. These sentences have no subject.

命令文は動詞の原形を使います。命令文には主語がありません。

| X | O |
| --- | --- |
| You go up the escalator. | Go up the escalator. |

Turn left at the bathroom.
UNDERSTAND
LISTENING
Saori and Catherine are on vacation in Hong Kong. They want to take a limousine from the airport, so they asked an airport attendant for help.
サオリとキャサリンは休暇で香港にいます。空港からリムジンに乗るために空港スタッフに尋ねました。
TRIVIA
The term limousine bus is actually Japanese English. In natural English, this is only called a bus. Limousines are actually large luxury cars. Celebrities and other rich people often use them, but regular people can rent limousines too.
「limousine bus」 という言葉は実は和製英語です。日本語でいう「リムジンバス」は、英語では、単に「bus」 と言います。 「limousine」 は大きくて高級車を意味します。 有名人やお金持ちがよく乗りますが、一般の人でも借りることができます。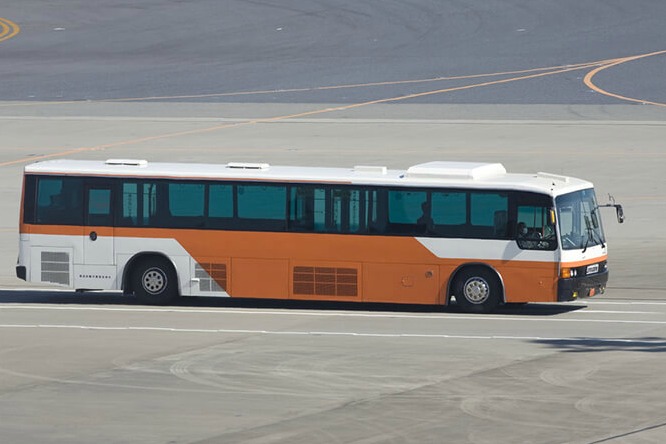 PRACTICE
STEP A EXERCISE
Complete the sentences using the pictures and words in the box.
写真とボックスの単語を使って、文を完成させましょう。
go up
take
turn right
go straight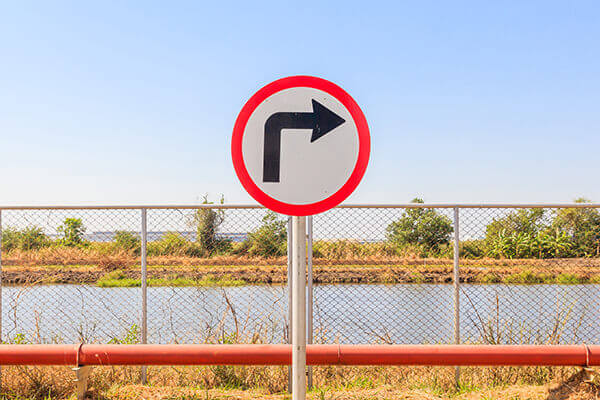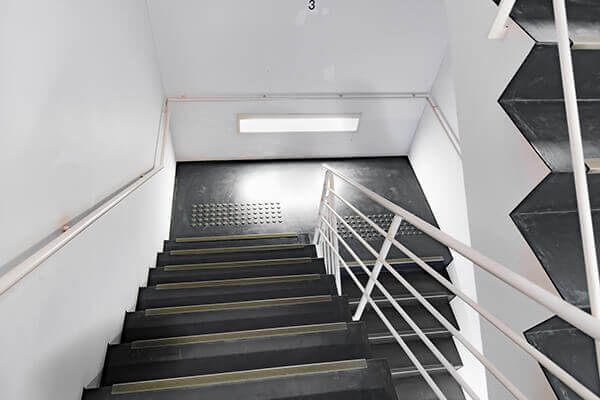 2. _____ the stairs to the third floor.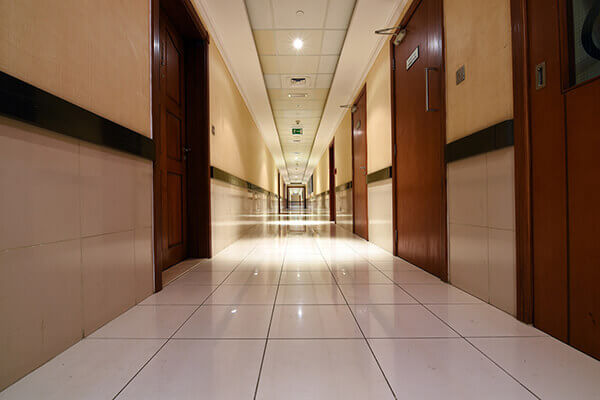 3. _____ to the end of the hall.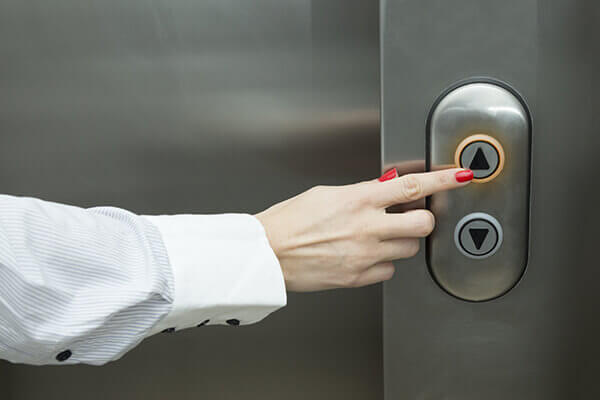 STEP B EXERCISE
Choose the correct words in the parentheses.
カッコの中から正しい単語を選びましょう。
(Pass / Take) the post office.
(Turn / Go) to the seventh floor.
(Turn /Take) left at the corner.
(Go up / Go) the escalator.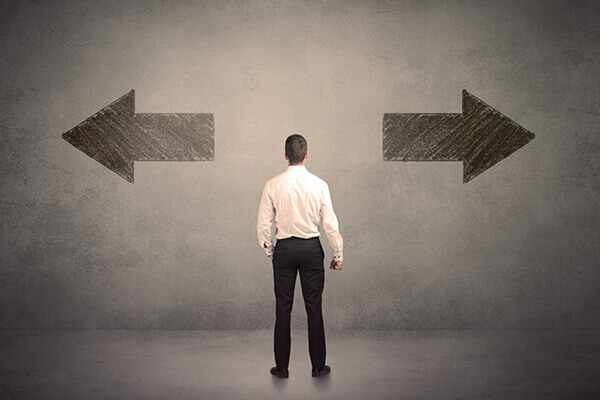 CHALLENGE
Challenge 1
You and your friend are at the airport. He/She wants to buy coffee, but you don't know where the coffee shop is.
友達と空港にいます。友達はコーヒーを買いたいのですが、コーヒーショップがどこにあるかわかりません。
Listen to the airport attendant's directions. Then, tell your friend how to get to the coffee shop.
空港スタッフの指示を聞きましょう。そして、友達にコーヒーショップまでの行き方を伝えましょう。
Today's grammar tip
Challenge 2
Discuss your ideas. あなたの意見を言いましょう。

If Time
Allows
1

DIRECTIONS

2

AIRPORTS

Are you good at giving directions?
Do you use your phone for directions?
When was the last time you asked someone for directions?
Where did you ask directions to?

What's your favorite thing in airports (ex. restaurants, duty-free shops)?
What do you not like about airports?
What's your favorite airport?
When was the last time you went to an airport?
FEEDBACK
I can listen to and understand directions.
行き方を聞いて理解できるようになる。
LESSON GOAL ACHIEVEMENT
4


Very Good

Could complete the task with ease

3


Good

Could complete the task with some clarifications

2


Fair

Could complete the task with additional instructions

1


Poor

Could somehow complete the task with difficulty
PERSONALIZED FEEDBACK
RANGE 表現の幅
語彙をどの程度使えるか
ACCURACY 正確さ
文法が正しく使えているかどうか
FLUENCY 流暢さ
円滑に喋ることができるかどうか