Have a conversation with your tutor using the questions below as starting points. It's okay not to do all 10 questions. Go where the conversation takes you!以下の質問を元に講師と会話をしましょう。会話が盛り上がっている場合、質問全てを終わらせる事にこだわらず、会話を続けても構いません。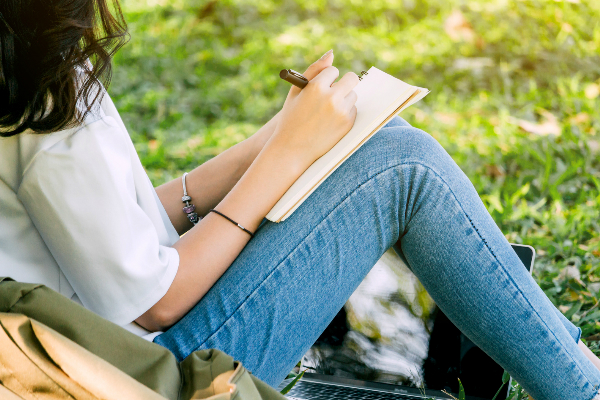 What do you usually write (ex. stories, diary entries)?

How often do you write?

Do you prefer to write with a pen and paper or type?

Do you show your writing to other people?

Has your writing ever been published?

Do you have a favorite writer?

Have you ever tried writing in a foreign language?

For you, is writing relaxing or stressful?

Are you interested in taking a writing class?

Do you have any tips for writing?
PERSONALIZED FEEDBACK
FLUENCY
流暢さ


円滑に喋ることができるかどうか
INTERACTION
やりとり


相手の言うことに対し質問できるかどうか